The first half of 2022 was a wild time for the Buckhead housing market. Number of units sold were up, average days on the market were down and home prices saw an average increase of $302,279 compared to 2019. For the third quarter of 2022, the top ten single-family home sales alone totaled more than $48 million.
While much of the housing market is experiencing significant price drops nationwide due to rising mortgage rates, Buckhead's luxury housing market was largely unaffected. Of the ten top single-family home sales in Buckhead's latest quarter, only two even involved a mortgage. The other eight were paid for in cash.
"Sharply increasing interest rates have created downward pressure on the real estate market nationwide during the 3rd-quarter of 2022," Realtor Ben Hirsh said in his buckhead.com market report. "The Buckhead real estate market is certainly not immune to these market forces, but the impact so far has been somewhat mixed. Anecdotally, the number of buyers looking at homes has decreased substantially, but prices have so far remained strong thanks to the upper end of the market remaining resilient, along with limited inventory."
Despite the rise in mortgage rates nationwide, Buckhead's housing market managed to average a higher sales price in the third quarter of 2022 than it did 12 months prior. Homes also spent slightly less time on the market, though significantly less homes were sold this quarter.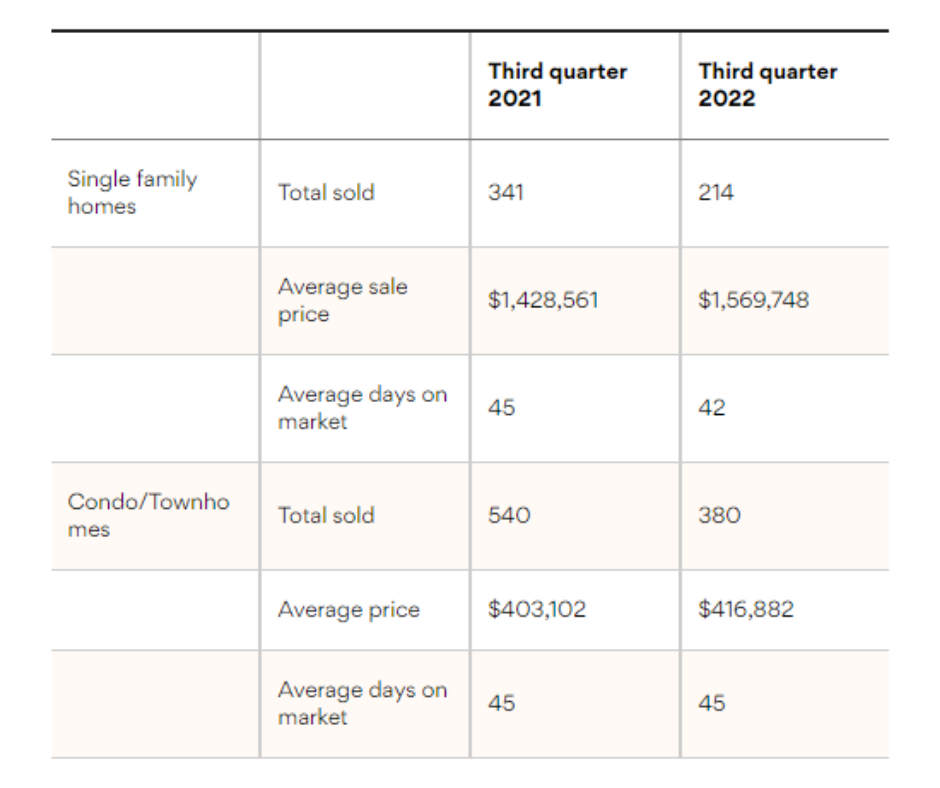 "The data below, that I compiled to compare the third quarter of this year to the same period last year, appears at first glance to be very contradictory," Hirsh said. "It shows year-over-year price gains of 9% for single family homes, even as the number of sales substantially declined by a whopping 37%. Buckhead condo and townhome sales saw the same decline in sales volume, coupled with a more moderate increase in the average sale price.
"One explanation for this phenomenon is simply that the under-$1.5 million price range had a higher rate of reduction in total homes sold (down 41%) than more expensive homes. This makes a good portion of the increase in average sale price attributable to the high-end of the market being less dependent on financing. Lesson: beware of reading too much into statistics!"
The most expensive home sold in Buckhead's third quarter this year was the extravagant property found at 3003 Habersham Road NW, which sold for a cool $6.5 million. The cheapest house to make it into the top ten single-family home sales still had a hefty asking price of $4 million.